9 Amazon Black Friday Sale Strategies for a Successful Holiday Rush
Despite how far away Black Friday may seem, Amazon Seller Central is already accepting submissions for approved deals! There is much more to get ready in addition to submitting the amazon black friday deals on time. Create your Amazon Black Friday Sales strategy, tweak your PPC optimization tool or Amazon ads, go over product listings, and more.

Sounds intimidating? It's not necessary to be. Keep reading to increase sales and earnings during the two most well-known sales events! Here is a comprehensive guide for Amazon suppliers and sellers on how to prepare for Black Friday, react to it, and reflect on it.

When will Black Friday be in 2022?
Black Friday will fall this year on November 25, 2022, right after Thanksgiving. The Black Friday week will commence on the 23rd and end on the 30th of the month. Therefore, your job as an Amazon seller is to take full advantage of the Black Friday Sale on Amazon this year. Worry not, we'll help you with everything. First, though, let's examine Amazon Black Friday Sales 2022 from the viewpoint of Amazon Sellers.

Quantitative Measures of the Value of Amazon's Black Friday Sale:
In

2021

,

154.5 million

Americans made purchases at the Amazon Black Friday sale.

Sales on Amazon increased by up to

19%

during

Black Friday Week

the previous year.

Customers on Amazon spent twice as much during the Black Friday sale last year as they did on Thanksgiving.

On

Black Friday 2021

, Amazon accounted for

17.7%

of all sales.



You must be wondering what this year will bring. These numbers are indeed awe-inspiring. They unequivocally show how vital Black Friday Sales are for online sellers, particularly those who sell on Amazon.
Techniques for Outstanding Performance at Amazon Black Friday Sales!
1. Verify the Inventory Levels
Ensure your product selection is appealing. Restock any well-liked products presently sold out in time for peak season. There is an additional logistics layer if you ship your things to an Amazon warehouse to qualify for Prime! Remember that this year, Amazon changed a few things about fulfillment. Lastly, ensure your landing pages and product details are precise and optimized! 
2.Schedule your marketing campaigns for Black Friday and Cyber Monday
Since everyone enjoys a reasonable price, black friday discounts and promotions raise click-through rates and conversions. Additionally, they assist you in remaining competitive with your competitors during Christmas, when they will offer various Deals. During this time of year, people buy products based on the perceived or actual value, so be sure you're providing both! Set up Amazon black friday discounts and promotions, or at the very least, consider whether a promotion is a workable offering.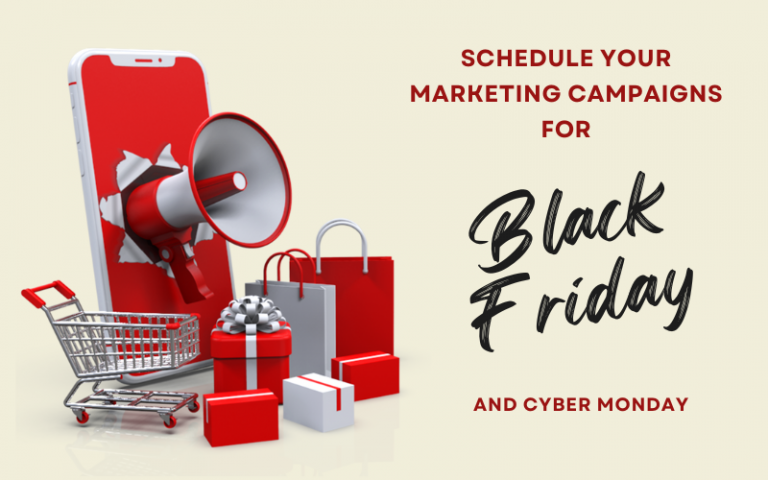 3.Consider Analyzing Your Amazon Black Friday Data
Utilizing past year's findings helps forecast trends and boost productivity.
Analyze what worked and didn't last year if data from Amazon Seller Central is available, and make adjustments as necessary. For instance, if you ran a campaign for a product last year but saw little to no results, you might want to reconsider your approach this year.

Do you remember this year's Prime Day sales? This year's Prime Day was in October, so that information is priceless for the next holiday season!
Additionally, be ready to commit additional spending to a particular category by setting individual budgets if you know it performs better than others during this time of year. (A sound approach for Amazon product categorization is beneficial!)
4.Prepare Early for Amazon Black Friday
Launching new campaigns, ad groups, ad content, etc., during the week of Black Friday or Cyber Monday is pointless. You want campaigns to be active so that they may gather data earlier and you can optimize. 
Suppose you start a new campaign the Wednesday before Thanksgiving, and the cost per click is considerably higher than anticipated with a similar conversion rate (as it probably will be given the time of year). In that case, you'll squander many advertising dollars. Before the big event, having campaigns live gives you a decent indication of what's working and what isn't, which helps you determine how to allocate expenditures. This is crucial because of the delay in Amazon reporting.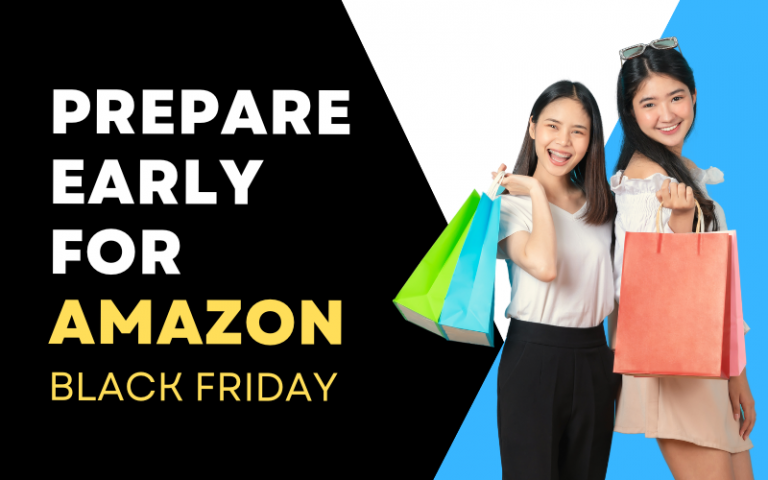 5.Ensure Your Competitiveness
During the holidays, many retailers advertise across various platforms, making comparing prices more difficult. Keep closely checking your most well-liked and price-sensitive items' conversion rates. Remember that Amazon is only one channel; your sales may also be impacted by what is provided on Google or other channels.
6.Acknowledge the "Amazon Effect"
Your other sales channels may suffer significantly as a result of Amazon. Retailers frequently overcharge on one or more channels, for example, by pricing more on their website than on Amazon seller central. If this is the case, Amazon will probably close the Amazon Black Friday Deals, resulting in a lower profit margin than other companies.
If you sell many products through Amazon seller central, or if those sales frequently result in follow-up purchases or repeat customers, it may be worthwhile to price your Amazon items lower. It is still something that merits careful thought, in any case.
7.Please Don't Leave it Unattended
Consistently assess the effectiveness of your Amazon black friday discount, and adjust spending as necessary. Many retailers fall short of doing this during this season. Businesses that weren't aggressive enough during the season and missed out on income and profit now approach us.
Sadly, we also observe companies that overspent compared to the returns they received and ended up losing money. This approach is more complicated than other channels because of Amazon's attribution reporting, but it's still essential to ensure profitability.
8.Promote Your Product to Millennials
Please think about incorporating generational marketing methods, regardless of your target demographic. Promote your goods to different age groups, focusing on millennials. Why? Particularly in the US, millennials make up the most significant segment for "generational marketing." They can afford pricey products thanks to their substantial purchasing power. A different kind of audience exists among millennials. But you can't just pick them out solely based on their age. Hence, please provide an alternative.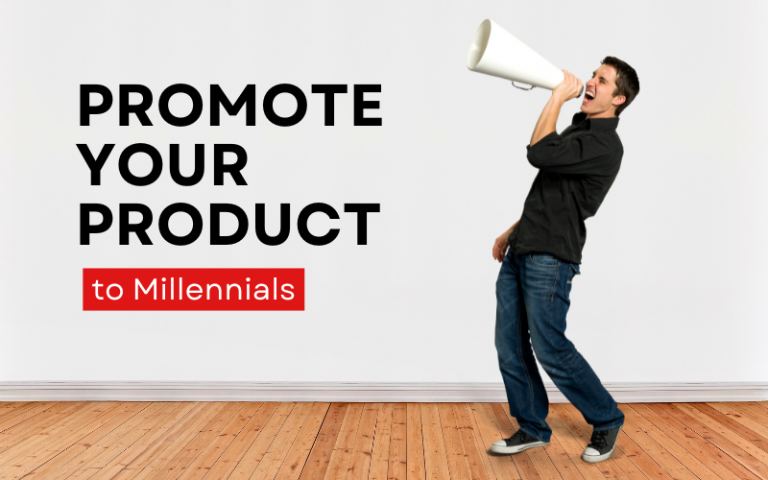 9.Effectively Choose, Pack & Ship
Organize your inventory to meet the demand for the goods. This is true for the forthcoming Christmas and New Year's Eve, as well as Black Friday and Cyber Monday. The success of Amazon FBA can be attributed in part to its fulfillment and warehouse operations. Therefore, you should improve your warehouse and fulfillment procedures if you are not reliant on Amazon FBA.
Choose your goods early. Remember that suppliers might not be operating at their peak efficiency since the epidemic began. Therefore, predicting your sales and choosing the appropriate stock-up quantities is crucial.
Does Amazon have Better Deals on Black Friday or Cyber Monday?
Generally speaking, if you are an Amazon Prime member, Cyber Monday tends to provide better discounts than Black Friday. With somewhat lesser online prices, Cyber Monday is a better day to buy electronics products and smaller gifts.
How Much Discount is There on Black Friday?
We anticipate massive price drops on Black Friday in 2022 after the previous year's impressive deals. You can sign up as an Amazon Prime member and avail of up to 50% off this Black Friday week. 
Key Takeaways from Black Friday Tips and Tricks
Preparing is the most crucial advice for handling the Amazon holiday season. Plan and get ready to conduct early efforts to gather crucial data.
Want to be successful during the holidays? You require a seasoned firm that is well-versed with Amazon.
Amazon Black Friday deals are a great chance to enhance your business's performance and level it up. Considering this, we sincerely hope that using all the top Black Friday store advice we have compiled above will help you have a great selling season.
Do not hesitate to contact MMF Infotech if you have any queries or concerns. Our committed customer service team is available around-the-clock to help you out anytime. Please join us on Instagram to receive additional updates and guidance on expanding your business.
Want industry leaders Working On Your Project?