The Art & Science of Keyword Research Go Hand in Hand!
Understanding SEO is necessary to reach your desired customers in a competitive marketplace like Amazon. Some choose to build their eCommerce stores, but the results are the same. You must include pertinent keywords in the descriptions to increase the likelihood that the individuals who want and need your product will see it. They will stand out in search results thanks to this.
Of course, you are not required to use a tool to accomplish this; you are free to conduct manual research on Google and Amazon. But if this is too difficult, takes too much time, or you frequently come up empty-handed, it would be a good idea to use one of these Amazon keyword research tools.
Like with any other software, various suppliers and tools are available. This is why we researched and chose the following leading tools in the market. We evaluated their capabilities, the metrics they offer, the thoroughness of the output, and the product's value. Let's go over each of these variables in more depth.
Why Do We Need These Amazon Keyword Research Tools?
An effective tool for Amazon keyword research should assist you in optimizing the description of your products to increase sales. You should be able to use it to discover new keywords and get metrics—like amazon keyword search volume or trend—to help you choose which ones to rank for. If your initial selection doesn't work well enough, several better programs will provide you with more keyword suggestions to test out. Additionally, you want features that will make it easier for you to use those terms. After using these terms, you'll probably discover the benefits of planning your strategy, organizing your keywords, and filtering out unnecessary results.
Secondly, you should search for an easy-to-use Amazon SEO tool. These products simplify sellers' lives rather than make them even more complicated. We have also examined how challenging they are and whether they are user-friendly for beginners. It would be beneficial to choose a tool that offers a wide range of capabilities but doesn't have a challenging learning curve. A tool with too many features might not be appropriate if you're starting.
Lastly, the cost is always a crucial aspect when choosing your tools. You'll find both inexpensive and cost-free tools on this list. Depending on your requirements and level of expertise, you can find some features of an Amazon keyword search tool more beneficial than others. If you are a beginner, it is advised to start with a free tool and test the more complex ones as you become familiar with your possibilities for keyword research. It's unquestionably among the best strategies to estimate your cost for one of these instruments.  
With the support of this advice, you should be able to identify the best tool for your needs and increase the exposure and sales of your product.
Sonar is a Sellics free Amazon keyword tool. It may provide a thorough study of your product listings and estimate the number of times each keyword is searched. Utilize this Amazon keyword tool to acquire ideas for product titles, descriptions, and bullet points and identify which product listings should use improvement.
You may evaluate your efforts' success by monitoring your selected keywords' rankings with the help of the application. To determine how you may improve your conversion rates, you can do a reverse ASIN search to contrast your product listings with those of your top rivals.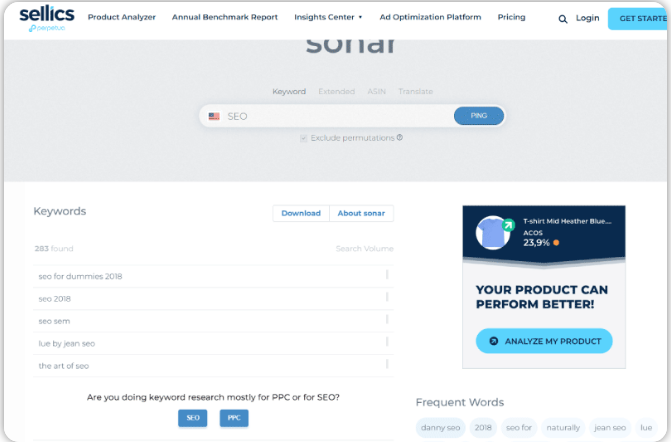 SellerApp is your go-to keyword tool if you want current and reliable search results. Within Amazon SEO, you can locate pertinent and highly effective keywords using its free keyword research tool. Additionally, you will learn more about keyword data like search traffic, CPC, expected orders, etc.
Join their free trial to use their products with precise results and data-backed support. You can select between:
a Pro-Lite plan ($89/month), 

a Professional plan ($149/month), or a bespoke one, and you will save an additional 25% off yearly subscriptions.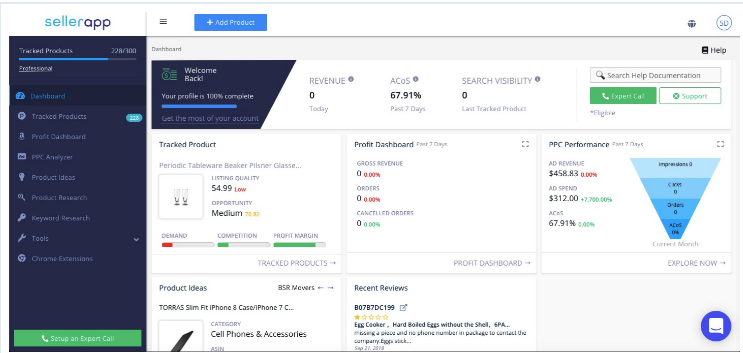 Try Ask.Zon.Tools, a FREE keyword research tool. One benefit of using software that automates Amazon PPC best practices is that it relieves you of a significant amount of labor. Ask.Zon.Tools can generate relevant keywords and display them in a practical order (Live, Amazon data). You can immediately see the terms to add to the titles or descriptions of your products.
It will be simpler to choose the top few keywords to use as the foundation of your campaign if you have a keyword list in hand.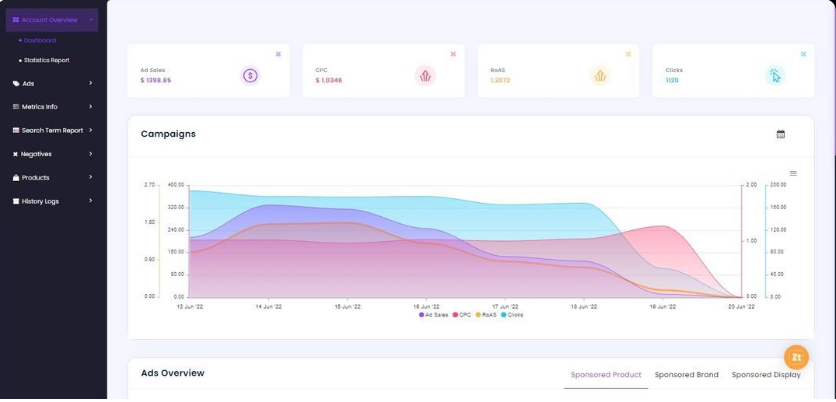 Users of Teikametrics can now set parameters that automatically determine when a new keyword should be added to a manual campaign based on conversion volume, click volume, ACOS, or any combination of the three. With ad-group mapping based on previously chosen ad groups for related keywords, a keyword is automatically included in a manual campaign when its performance meets all those standards within 30 days (e.g., competitor terms).
In addition to the performance benefits, the ability to automatically determine when new keywords should be added to current campaigns provides considerable time savings, given that Teikametrics software averages over 1,000 keyword recommendations every month for each seller.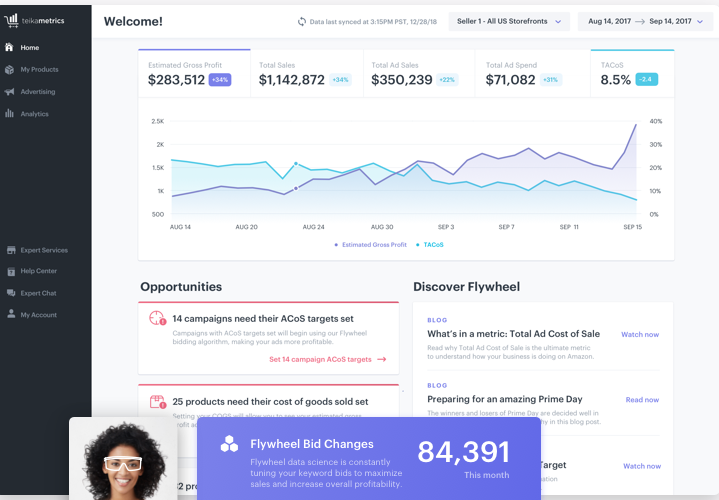 You've probably seen that Helium 10 gets a lot of attention, and for a good reason—it's a turbo-charged Amazon tool that excels at keyword research. Enter a keyword first, then use the various features to look closely at the most effective ones (e.g., Amazon recommended, top products, word frequency, etc.).
If you're tight on budget, continue with the free plan's minimal features. Or you might spend more money on the Platinum ($97/month), Diamond ($197/month), or Elite ($397/month), which come with 2 months free when you sign up for an annual subscription.


Even if the majority of these tools for Amazon keyword research have paid plans, remember that sometimes you have to spend money to earn money. Fortunately, the best choice available that is reasonable and strong in its depth and scope is MMF Infotech. We'll assist you in creating personalized pricing guidelines so you never have to be concerned about a buyer leaving your listing in favor of one from a more appealing rival that is more appealing. And if you sign up right now, you'll have plenty of opportunities during your free trial to get an advantage over other sellers.
Want industry leaders Working On Your Project?